We Discovered the Unamused White Cat From the Viral Meme is From Ottawa
Flag fam: we just found out something simply amazing! By now, you've seen the white cat from the "woman yelling at a cat" viral memes; but have you ever wondered who this hilarious kitty is? Turns out, the fluff's name is Smudge and he lives in Ottawa! That's right, this unamused cat is actually Canadian. Sure, there are a number of A-list celebrities that were also raised in the Great White North, like Justin Bieber, Ryan Reynolds, Shawn Mendes and Jim Carrey, but this tiny creature has truly wiggled its way into everyone's hearts!
The confirmed national treasure lives with his owners in the Capital of Canada. Honestly, probably trying to stay warm like the rest of us. We can just picture his iconic face as he disproves of the freezing temperatures. Recently, Smudge's owners told CBC News that the meme was born in 2018. After the hilarious shot was captured, the photo was posted to the mom's personal Tumblr blog, resulting in it being shared tens of thousands of times. Today, you can stay up-to-date with Smudge's adventures via his personal Instagram page.
"He eats dinner at our table. He gets really upset if he doesn't have a chair," said Miranda Stillabower.
"Someone got up from dinner and he must have thought, 'Oh, this is my chair,' and he sat there. My brother's girlfriend took the picture," she elaborated.
"I don't know why he was making that face, but it's the best thing he's ever done," Stillabower continued.
In celebration of this popular kitty's success and newfound fact, we have compiled our favourite "woman yelling at a cat" memes, but with a music twist, as seen below. We'd love to see some of your personal favourites; send them our way via our official social media channels. On a final note, we'd like to send our sincerest thanks to Smudge's owners as this legendary cat will always bring a smile to our faces. We hope this viral meme never dies down; seriously, though, how could it? #iconic
The Original Viral Meme:
Music Memes: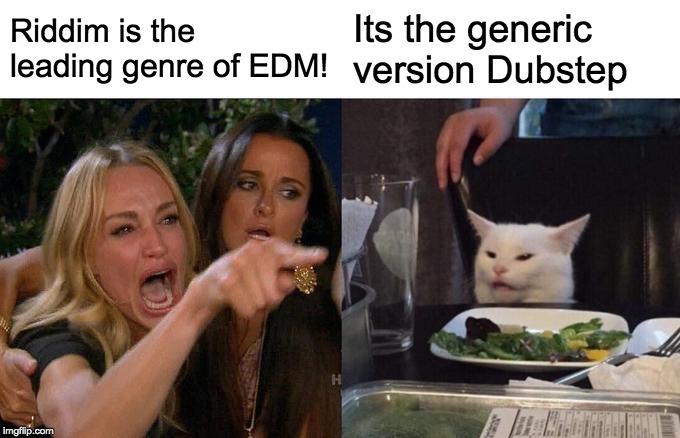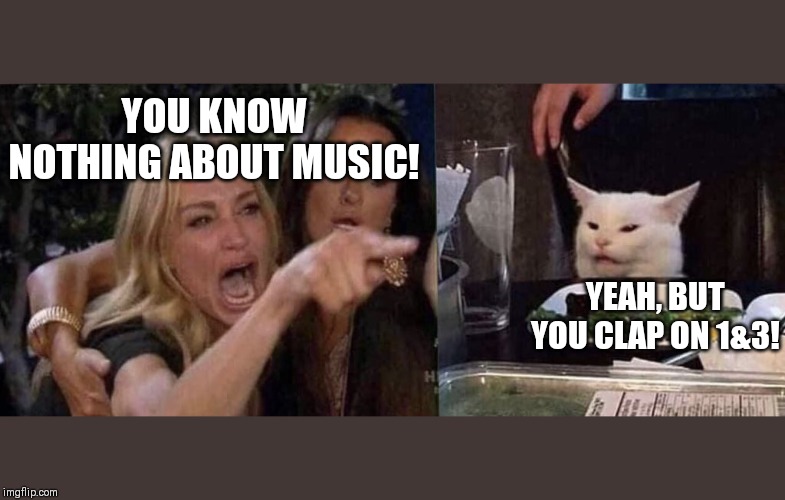 ---