Proximity's Organizing a Virtual Festival With Don Diablo, Kaskade, 3LAU & More!
Announcements for livestreamed dance music events are continuously pouring in! No matter the genre, there seems to be something to satisfy everyone's tastes. The bass community, for example, certainly has an exciting weekend ahead! They'll have to make the tough choice to choose between tuning into SLANDER's EYE Tour concert stream premier, Riot Ten's first livestreamed DJ set, The Dub Rebellion's Bedroom Sessions, and that's just to name a few!
Proximity is known to be one of the largest outlets for distributing EDM in the world. The label and YouTube channel recently hinted that another exciting stream is in the works! It's gearing up to be an impeccable livestreamed festival with some of the biggest heavyweights in the industry. It's important to note that this won't interfere with this upcoming weekend's streaming plans. The virtual event is scheduled to take place the following weekend. 
The news follows a Discord chat in which Blake Coppelson, founder/CEO of Proximity, revealed the tentative lineup. Should the program be confirmed, virtual party goers can expect special performances by 3LAU, NGHTMRE, Alison Wonderland, Seven Lions, DallasK, Ghastly, Flosstradamus, Don Diablo, ARTY, G Jones, and many more! We look forward to Coppelson's official announcement. In the meantime, we'll be surfing through Proximity's impressive 8.5 million subscribers YouTube channel as it truly lives up to its promise to distribute some of the biggest EDM anthems of our time. Not to mention, it's a fantastic way to pass the time in self-isolation!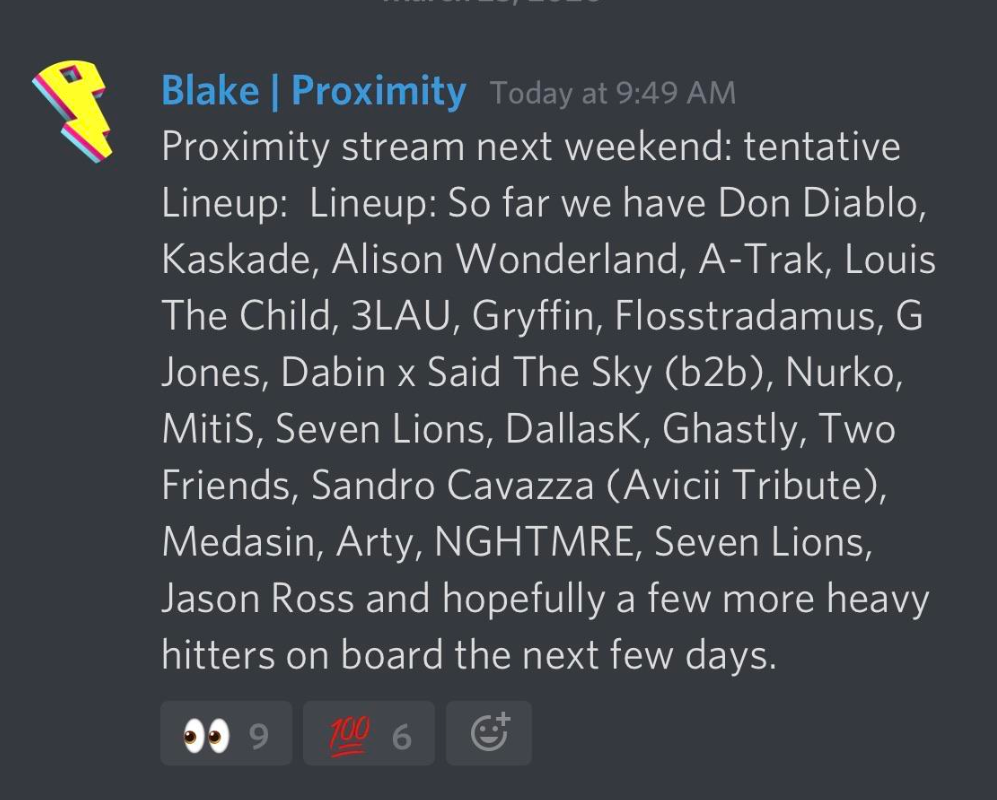 UPDATE - PROXIMITY ALONGSIDE BROWNIES & LEMONADE MADE IT HAPPEN!:
Register here for your chance to win a Virtual Meet & Greet, $300 gift card, quarantine survival toilet paper + more!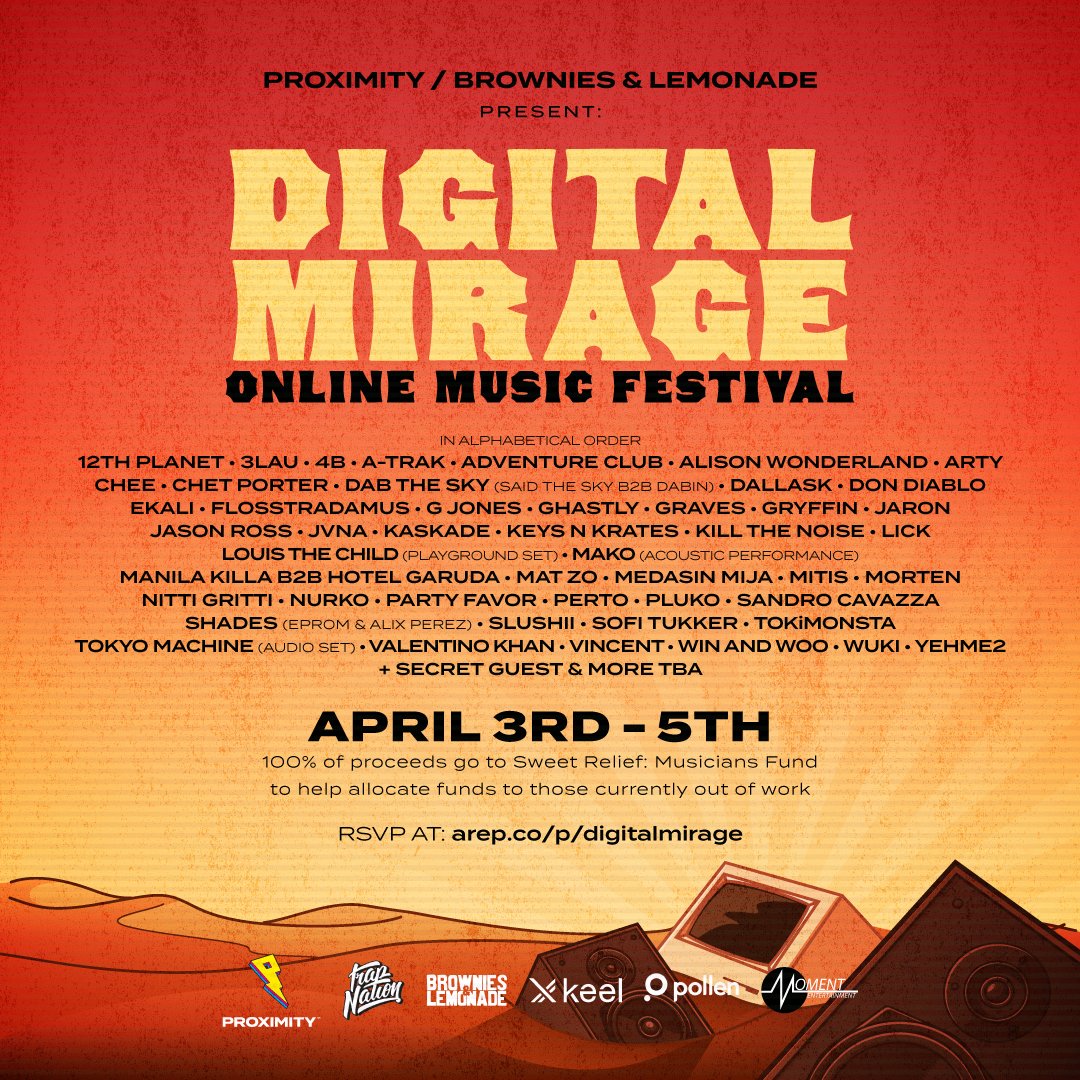 ---