Major Lazer Is Back After a 5-Year Hiatus - New Album Dropping This Month!
Diplo never ceases to surprise us! Sure, we were a little shocked when he started to dabble in the country music world, but yesterday's announcement takes the cake. The multi-talented producer took to his socials to reveal Major Lazer is making a comeback after a whopping 5-year hiatus! Mark your calendars, Flag fam, they're forthcoming album, Music Is The Weapon, will be released on Friday, October 23, 2020.
"[...] I had a few kids, started a few new projects, and crash-landed an airplane...trust me, it's worth the wait," explained the founder and lead member. 
The Jamaican-American electronic dance music trio includes Diplo, Walshy Fire and Ape Drums. They're expert fusion between distinct Latino, Asian and African sounds, their critically acclaimed Peace Is the Mission project and their chart-topping collaboration with DJ Snake featuring MØ, 'Lean On', skyrocketed them to stardom and has made a lasting impression on the industry as a whole. 
Fans can count on the same unique energy and similar moombah-pop crossover style to be featured on the new album. The following singles have also been confirmed: 'Can't Take It from Me (featuring Skip Marley),' 'Make It Hot (with Anitta),' 'Que Calor (featuring J Balvin and El Alfa),' and 'Lay Your Head on Me (featuring Marcus Mumford).' 
To add another level of excitement to the welcomed revelation, Diplo also announced an upcoming drive-in concert tour. The now highly-anticipated series of events will kick off on October 23, 2020, in Riverside, California and conclude on Halloween in Charlotte, North Carolina. Our American followers can purchase tickets as of this Friday, here.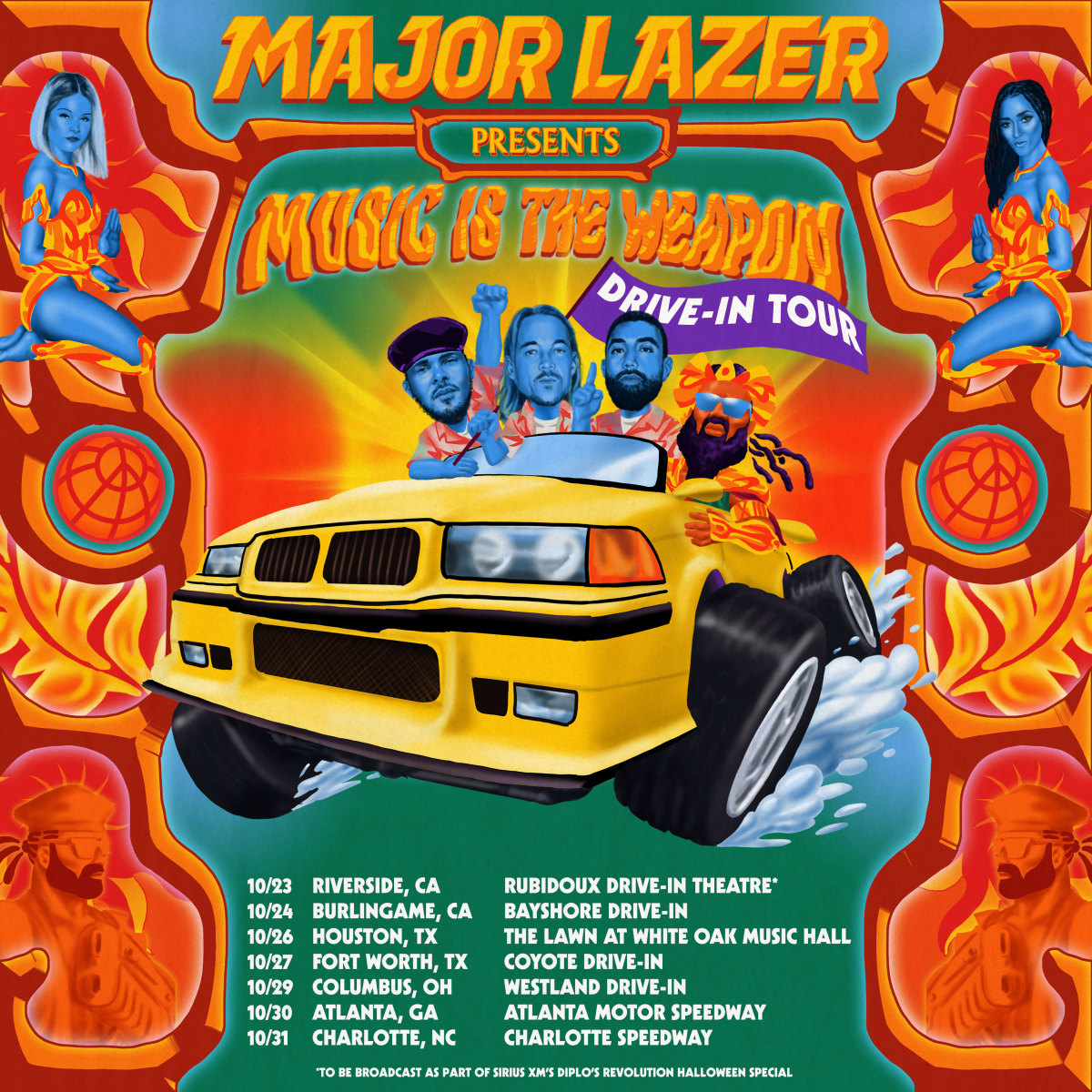 ---