Insomniac Is Bringing Dreamstate to Your Home Tonight
We've dished that there are some exciting live streams happening tomorrow, but haven't mentioned how excited we are for one in particular tonight. Insomniac has curated a stacked lineup with some of the biggest names in trance for the debut of its Dreamstate live stream. The virtual show will be considered a Road to EDC event - so you know it's going to be extra special with EDC Las Vegas Virtual Rave-A-Thon taking place next weekend!
In the past, the event promoter powerhouse has hosted multiple acclaimed virtual rave-a-thons for festivals such as Middlelands, Escape and Hard Summer. The organizers have continuously delivered an exceptional production, and tonight will be no exception! Be sure to tune into Insomniac's official Twitch channel as of 11:00 p.m. ET (until 5:00 a.m. ET) to catch exclusive performances by Alpha 9, Infected Mushrooms, Paul Oakenfold, Spencer Brown, and more!
Dreamstate Livestream - Official Set Times: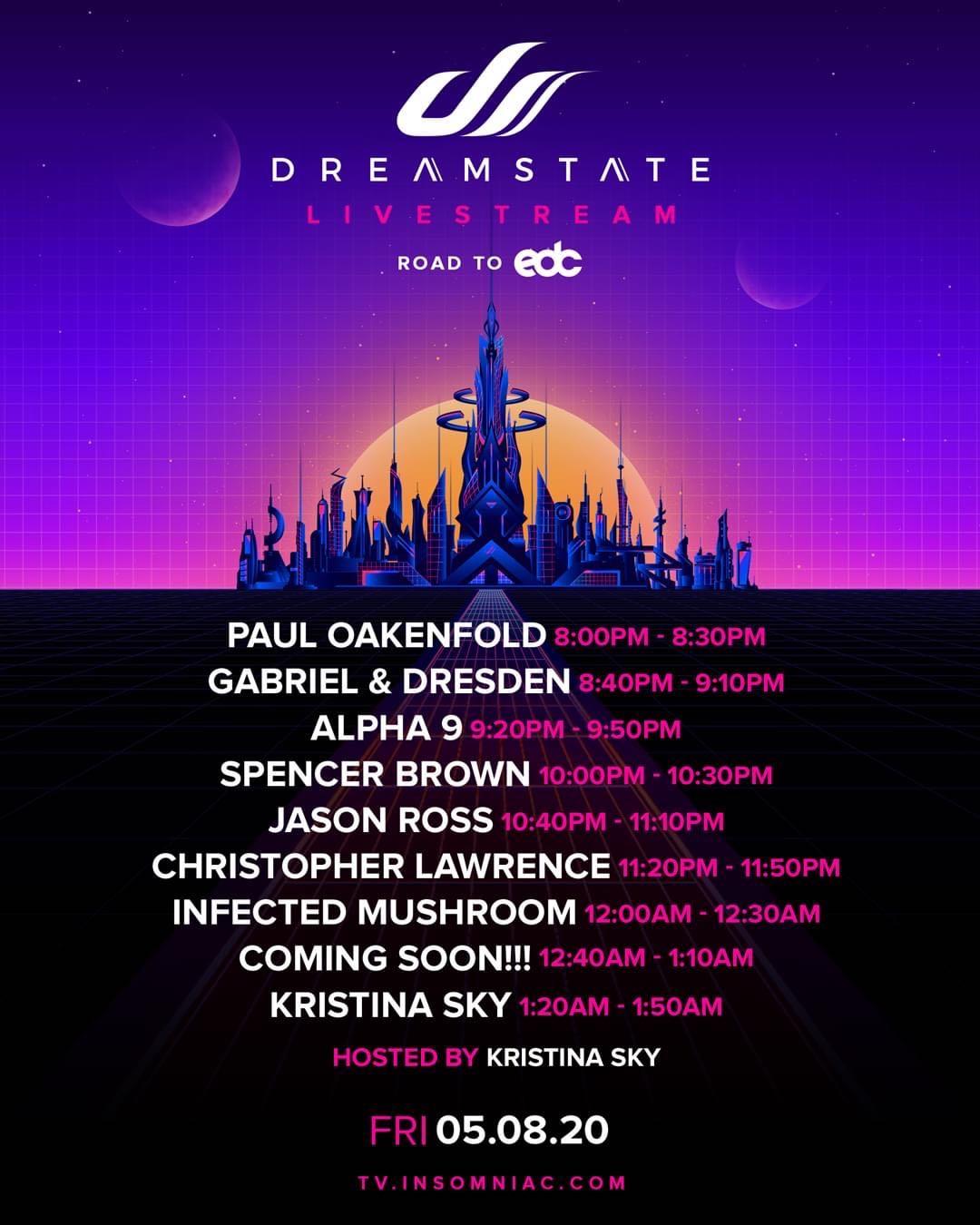 ---