Beatport Reconnect Is Back With Special DnB Edition, Including Set by Noisia
We've said it once, and we'll say it again: there are more live streams than atoms in the universe! That said, we're certainly not complaining as these virtual events have helped us get through these tricky times. The sheer production that we've seen through various platforms like Twitch, YouTube and Facebook Live, is simply impressive! Although they offer numerous opportunities to transform the stream in question, whether it be by the quality of the visuals and/or the sound, there seem to be a few key brands that have continuously stood out from the crowd - one being Beatport's ReConnect series.
The American electronic music-oriented online music store is once again making its triumphant return! This Saturday, May 2, 2020, starting at 9:00 a.m. ET, Beatport ReConnect is back for a very special edition. In the past, the series has gained worldwide recognition due to its undeniably stacked lineups. For its third edition, the organizers have solely focused on the sound of drum and bass, marking the first genre-specific lineup of the series. Be sure to tune in via their official Twitch channel to catch exclusive performances by Noisia, Black Sun Empire, DJ Rap, Reid Speed, Mollie Collins, Metrik, Urbandawnt, and that's just to name a few! Check out the full lineup below...
The highly anticipated 15-hour broadcast will be raising funds for the United Nations Foundation COVID-19 Solidarity Response Fund. The previous editions have reached over 6,500 people from across the globe to donate, raising $300,000 for the great cause. As always, you can donate ahead of the broadcast here. Furthermore, you can RSVP to the official Facebook event here and stay up-to-date on all of the details pertaining to the digital event. Will you be watching it with us?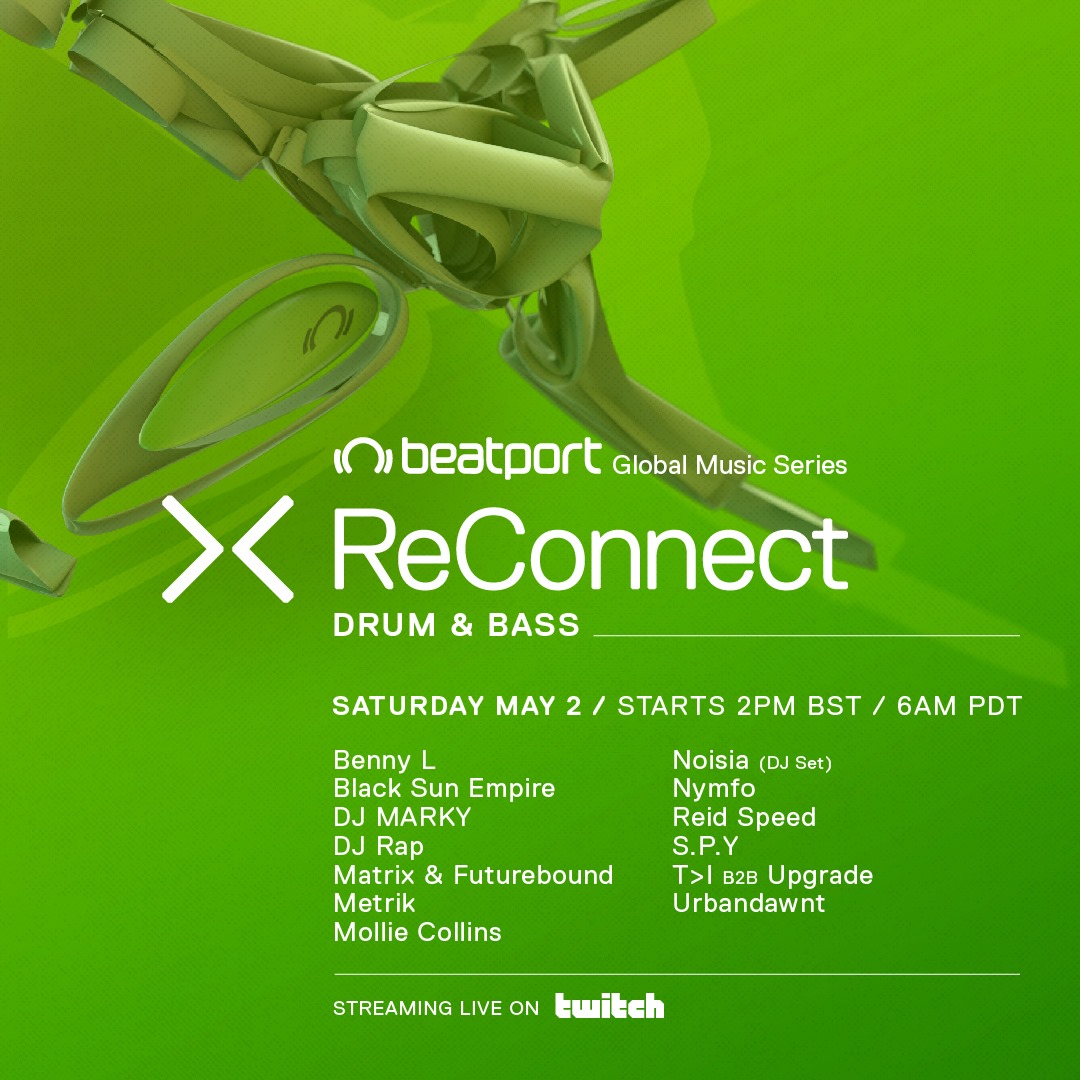 ---